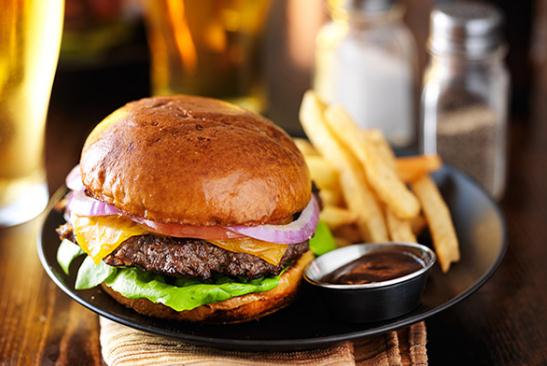 As of May 5th, 2017 restaurants and similar retail food outlets in the USA will be required by law to carry calorie counts on all their menus and literature, with additional nutritional information available on request, meaning a huge operational task lies ahead for thousands of US food outlets.
With Americans eating and drinking about one-third of their calories away from home, the hope is that the provision of this information will help consumers make informed choices for themselves and their families.
From sit down restaurants and cafes to drive thru outlets and ice cream providers, the legislation applies to a wide variety of eat in and take-out food establishments, specifically those that are part of a chain with 20 or more locations, doing business under the same name, and offering for sale substantially the same menu items.
In addition to presenting calorie counts on menus and menu boards, they must also be declared on signs adjacent to foods on display and next to self-serve foods that are standard menu items.
Customers must also be advised on their "suggested" daily calorie intake, i.e. generally 2,000, but this figure may vary.
Businesses will also be required by law to post a statement confirming that nutritional information is available on request - covering total calories, calories from fat, total fat, saturated fat, trans fat, cholesterol, sodium, total carbohydrates, fiber, sugars, and protein - meaning additional demands on resources to prepare all the necessary facts and figures before May 5th.
And with the mandatory requirement to source all data from official nutrient databases, US F&B businesses have a huge mountain to climb to become compliant with this new legislation.
And it's not just the information gathering and updating of literature that poses a pressure on organizations, but the added stress of having to substantiate the information to the FDS – including the method and data used to derive the values – certifying that the evidence is complete and that all has been done to present the customer with accurate information.
Nutrient values can be determined by using nutrient databases, cookbooks, laboratory analyses and the Nutrition Facts Label on packaged foods but this demands a huge level of time, effort and resource from members of staff, who could be adding value to the business instead.
I believe that the solution is to embrace an online kitchen management system that does all the hard work for you, relieving the huge amount of pressure that is placed on operational resources that could and should be better spent on increasing business profitability. There is simple and intuitive software out there that provides access to calorie counts and nutritional information at the click of a button, empowering the industry to tackle the new legislation head on. The right online system will also link all this information directly to both websites and digital signage thus making a cost saving by taking away the need for printing/re printing.
By easing the administrative requirements of the new legislation, members of staff will have more time to concentrate on adding value to the business, focusing on increased profitability through creativity and innovation, customer engagement, training and development and man management.
There is even potential for companies to turn this new legislative burden into an advantage. By embracing online kitchen management systems, businesses will not only swiftly comply with the new legislation, but they will also experience a wide array of additional benefits such as greater levels of consistency, easy control of costs and waste management, and even the tracking of allergens from ingredients right through to dishes and menus.
Our industry is bursting with innovation in technology for front of house: payment systems, loyalty CRMs, customer ordering and so much more. This new legislation puts a spotlight on how back of house has been largely neglected.
Source: runningrestaurants.com