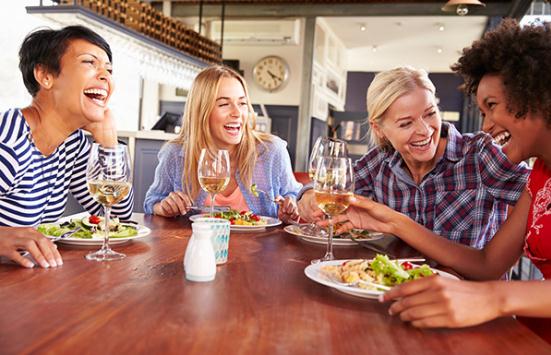 Even mentioning the word YELP to a restaurant owner will often start a heated conversation. Bad reviews and the unexplainable algorithm YELP uses can make any business owner crazy! Many business owners have even tried suing, but with little results, much time and money spent, this is not the answer.
The fact is, restaurant goers use YELP. Locally and when they travel. A large number of consumers (72%-88%) seek online reviews before making a purchase to ensure that they will be provided with the level of customer service they expect. To ignore YELP and the reviews populated on your business page is a mistake. Here are some suggestions to make YELP work for your business:
#1: Train your staff to ask for a YELP review every time they receive a compliment about the food, atmosphere or service. YELP has policies about asking customers for reviews. You may not offer discounts or goods in exchange for a good review. However you can incentivize your staff. Offer staff members cash incentives or shift advantages for every 5 star review their name appears in. Make sure you follow thru as soon as it appears and recognize the staff in front of their co-workers.
#2: Send guests an email within 24 hours of their visit asking for their feedback. WiFi data collection technology makes this possible. For example, LinksMediaWiFi.com offers guests free safe WiFi, collects their email address and sends automated emails. Automated smart emails can be set up to reach out within minutes, days or months to ask for reviews, offer a direct link to the manager with question or concerns and shares specials and discounts to bring customers back.
Most guests don't want to hurt your business. They want to be heard. When given an opportunity to share their experience with a manager or owner, most of the time, they will exercise that communication channel before screaming on YELP.
Conversely, guests who have had a great experience may take the time to leave a good review as long as they are reminded. Asking guests in a timely manner increases the likelihood.
#3: Share the reviews. There's nothing more authentic then an actual review. Sharing reviews can increase customer loyalty and lead to other people leaving reviews. Take a screenshot on your phone and then post the image straight to social media sites, like Facebook and Instagram. Don't forget to add your YELP link and ask your social media followers to leave their tip as well.
#4: Reply to positive & negative reviews. Responding to reviews can have a big impact on your general ratings and builds your restaurant's reputation. Show that you have actually read what the customer has said by mentioning some the points they have raised and making the response different and personalized so it's not the same as every other reply. This can make the customer more interested in revisiting. If a potential customer sees that you're only responding to negative reviews they may not post their positive review. Conversely, if they see that you reply to most positive reviews, it provides more purpose for customers to leave a review.
#5: Hire a professional to manage your reviews. Although a thoughtful response from a team member who remembers the customers can be most authentic, most managers and restaurant owners often take reviews too personally and simply have many other responsibilities to focus on. Hiring a professional also ensures reviews, good or bad, will be responded to in a timely manner with less disruptions to daily operations.
Source: runningrestaurants.com